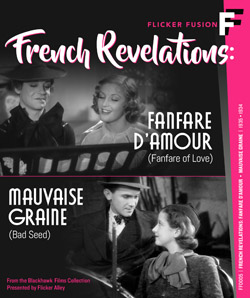 FF 0005
Format: Blu-ray

Region: All Regions

Director: Richard Pottier, Billy Wilder & Alexander Esway
Featuring: Fernand Gravey, Julien Carette, Pierre Mingand, Danielle Darrieux

Year: 1934-1935

Language: French (English Subtitles)

Length: 200 minutes

UPC: 617311600593

Available: Nov 21, 2023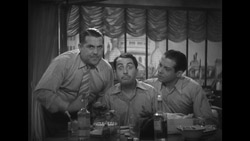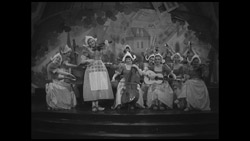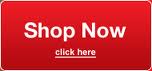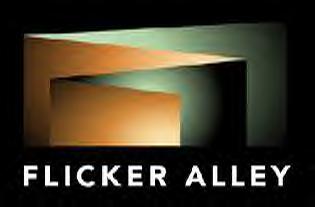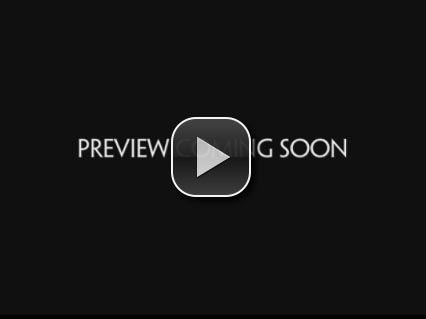 French Revelations: Fanfare d'amour (Fanfare of Love) & Mauvaise Graine (Bad Seed)

Flicker Alley and the Blackhawk Films® Collection are proud to present a pair of newly remastered, or otherwise unavailable French rarities, Fanfare d'amour (1935) and Mauvaise Graine (1934), now beautifully restored and presented in a brand-new Flicker Fusion Blu-ray Disc edition.
Fanfare d'amour follows Jean Rameau (Fernand Gravey) and Pierre Dupont (Julien Carette), two out-of-work musicians in search of stable employment who eventually set their sights on the female-led Tulips orchestra when they learn of two openings in the group. Jean and Pierre disguise themselves as women to audition, ultimately landing the job and joining the group as they travel, rehearse, and perform together, facing unexpected twists and turns along the way. A direct inspiration for Billy Wilder's 1959 American sensation, Some Like It Hot, Fanfare d'amour is a cinematic treat of romantic comedy, musical numbers, and a first-rate cast. The film was restored in 4K from the original 35mm nitrate fine grain and a vintage 35mm print.
Mauvaise Graine centers around Henri Pasquier (Pierre Mingand), a rich playboy who enjoys careening around Paris in his shiny Buick. When his father forces him to sell the car, Henri suffers a class-related existential crisis, and falls in with a local car theft gang in an attempt to get his Buick back. In doing so he not only learns about the underbelly of working for a living, but also falls for the sweetly seductive Jeannette (screen legend Danielle Darrieux, here only 17 years old). Billy Wilder made his directorial debut with Mauvaise Graine during a brief stay in Paris, sandwiched between his escaping the rise of Nazism in 1933 Berlin and heading to the United States via Mexico. The film is remarkable for its use of on-location exteriors, from the streets of Paris to the port of Marseille, and Wilder's creative use of mounting cameras to cars creates a visceral aesthetic that foreshadowed French New Wave films like Breathless by about 25 years. This restoration of Mauvaise Graine is based on a 16mm safety dupe negative made from rare, original printing materials from the Blackhawk Films collection, that have been scanned in HD for this edition.
Bonus Materials Include:
Audio Commentary for Fanfare d'amour – by author and filmmaker August Ventura.
Audio Commentary for Mauvaise Graine – by historian, scholar, and UCLA professor Jan-Christopher Horak.
Printed Essay – An 8-panel insert featuring an essay by film historian Richard Neuper.