Gypsi Fari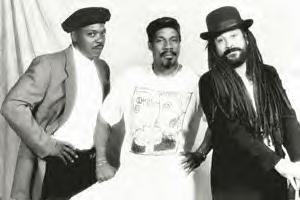 "Inspiration Dub" by Gypsi Fari
Originally formed in 1977 by current members Vincent Huckaby (bass) and Leroy Webster (lead vocals), The Gypsi Fari Band has traveled the world and recorded at Tuff Gong Studios in Kingston, with legendary Bob Marley and the Wailers.
Receiving the kind of acclaim in Jamaica usually reserved for only the best "home grown" bands, Gypsi Fari also toured with top-flight bands such as Steel Pulse, Third World, Culture, Bearing Spear and Gil-Scott Heron.
"Perhaps the best raggae band or best all around band in Chicago today is the combined West Indian-American Gypsy Fari."
- Jamaican Weekly Gleaner
---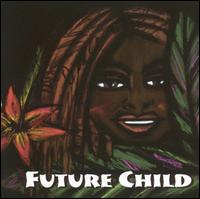 Future Child
1. Silverline
2. Some People
3. Future Child
4. Rasta
5. Steel Mill Blues
6. Stop Teasing
7. Without Love
8. Cosmic Lady
9. La La
10. Call on Jah

"Musically the band is extremely versatile-in fact, calling them a Reggae band could be somewhat of a misnomer. With their ability to shift gears easily between roots reggae, calypso, ska, and the more recent dancehall and lover's rock styles, they could be referred to as an all-around Caribbean band-with a dash of world beat, hip hop and Latin influences!"
-Ras Mon Times
| | | | | |
| --- | --- | --- | --- | --- |
| | CD | Reggae | UPC: 6-17311-1202-2-0 | |
---
Reggae
From The Mountain Top
1. Genocide
2. Hail Jah
3. Stairway To Heaven
4. Gypsy Dub
5. Dreamlover
6. We Got Love
7. La La Means Love
8. Smokin Boy
9. Inspiration Dub
10. Now I'm Crying
11. Gypsy Boy
12. Calypso Breakdown in Chi-Town


"The new line-up has a one-drop drum-and-bass groove strong in keyboards backing the unique vocals of Webster...The playing is topnotch with bassist Huckaby's interactive groove and Michael and Ed Shockley's very un-digital drumming and percussion. Percussionist Floyd Donaldson, guitarist Ron Prince and vocalists Rick Dillion and Chaka B round out the sound."
- The Beat-Reggae Update.