EEG 6800
Format: DVD

Genre: Drama / Romance
Featuring: Enrique Castillo, Jeremiah Ocanas, Julia Vera, Kedrick Brown, Cristobal Lamas, Jessica Lancaster and Fanny Veliz
Director: Fanny Veliz
Written: Fanny Veliz
Produced: Fanny Veliz, Jeremiah Ocanas, Fanny and Anibal Palumbo
Year: 2014

Language: English

Length: 107 minutes

UPC: 617311680090
Available: May 3, 2016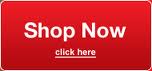 Homebound
Nominated for a Revolucion Award at SXSW

HOMEBOUND tells the story of a family in the small town of El Campo, Texas, and how they cope with life, love, and loss. Richard Lynn is a successful young man in Corporate World America. His father wants him to return home to run the family business, a bar called Sunnyside, the same place where his mother died when he was a teenager.
The intention of the project is to create a successful movie about American Latinos in the United States, so that other filmmakers and studios are inspired to make create more positive portrayals of Latinos.
Awards:

Best Director Fanny Veliz
Georgia Latino Films Festival

Best Actor Enrique Castillo
Georgia Latino Film Festival

Best Actor Enrique Castillo
XicanIndie Film Festival

Best Actress Fanny Veliz
XicanIndie Film Festival

Best Director Fanny Veliz
Georgia Latino Film Festival
Best Actor Enrique Castillo
Georgia Latino Film Festival